BLFA Annual Dinner 2018
The AGM and Annual Dinner will be held this year at Heythrop Park, Oxfordshire. All BLFA members are invited to book dinner places and also to attend the AGM.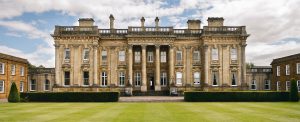 The Annual Dinner is an excellent opportunity to entertain your clients and network with other professional in the laminate industry and is a highlight for everyone who attends. If you would like more information about booking your place please send your enquiry to us by email.